Incxnnue x Lynxter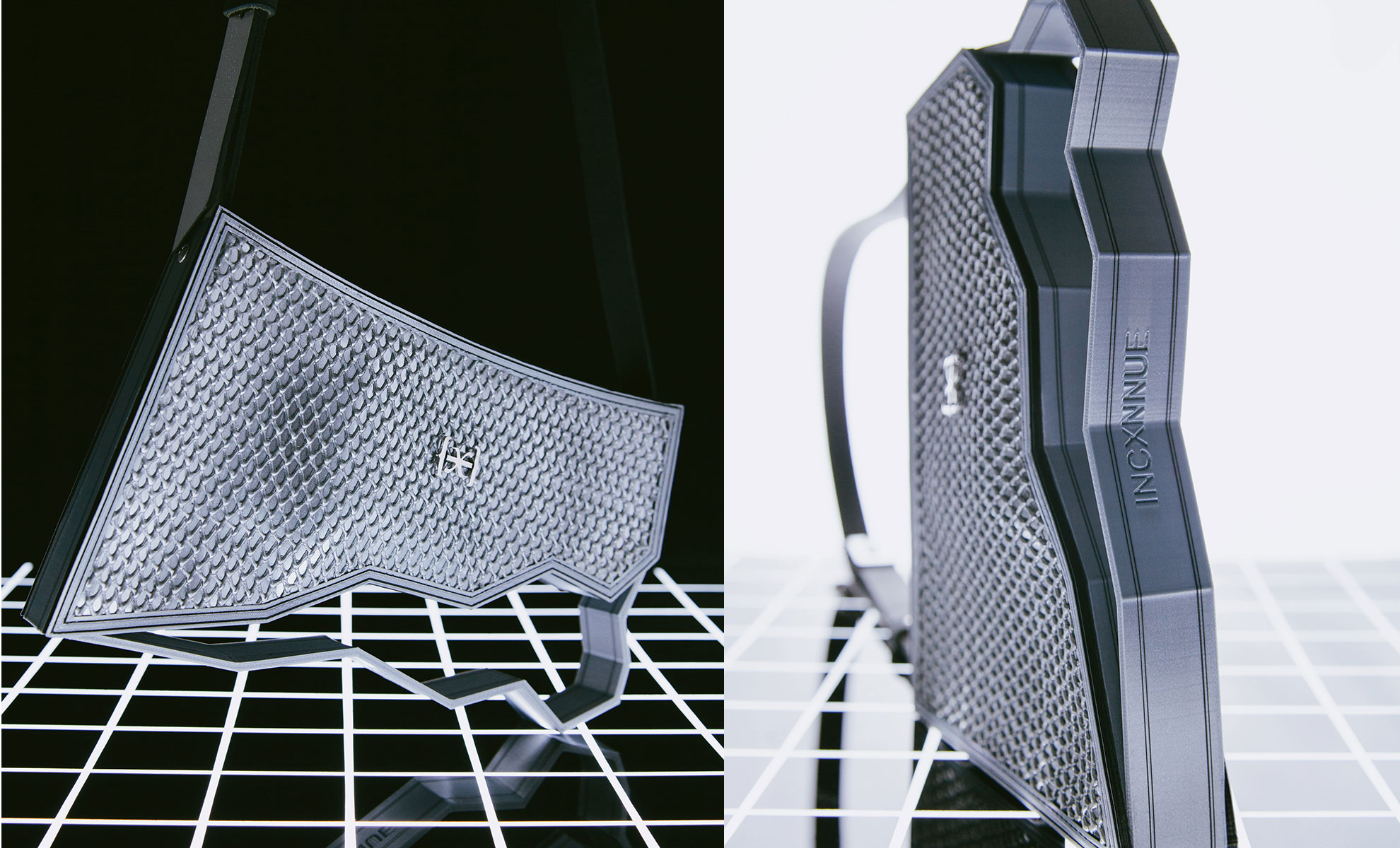 3D printed bag PRYSM Lynxter x Incxnnue
3D printing in fashion

Lynxter announces its first collaboration with a fashion designer passionate about 3D; Incxnnue.

Already frequently used in industrial, medical and R&D sectors, 3D printing technology is now conquering the fashion world and its designers.
Additive manufacturing is a new source of inspiration for many designers around the world. This technology is a great tool for reinventing art. Detailed, precise and unique are the key words to this new artistic approach. Creativity revisited in this manner is fascinating.
Applications are multiplying in this sector. Designers are continually experimenting and are seizing the opportunity to break the limitations of traditional textile methods. Lace, macramé, scales, polygons etc. 3D printing provides limitless possibilities to model the material in order to create volumes and textures. Technical limitations no longer hinder creativity and extravagant shapes and unique prints are now possible.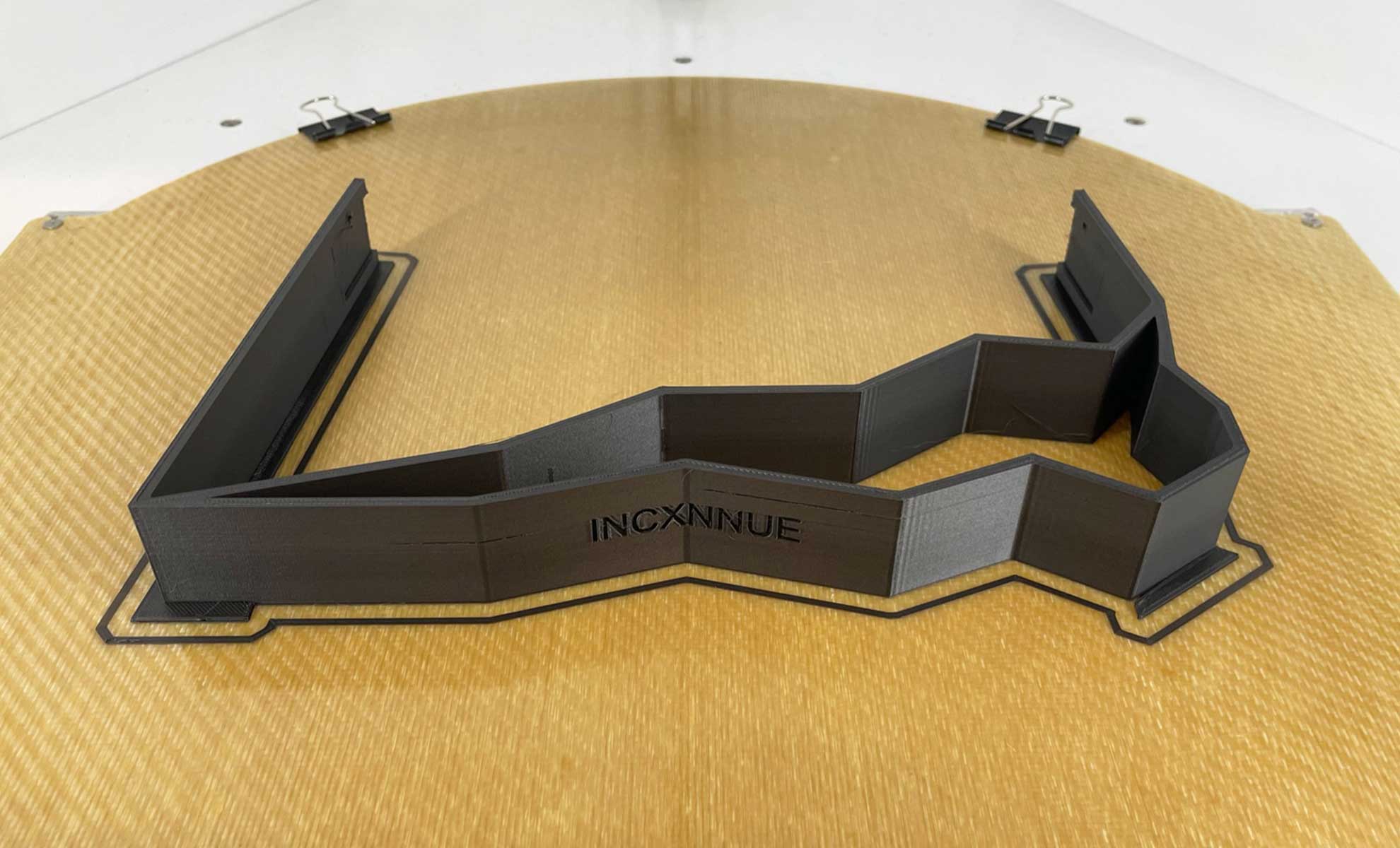 PRYSM bag body printed with thermoplastic filaments

Major fashion houses have already equipped their product designers with 3D printers to work on volumes, sizes and validate shapes. Haute-couture, watchmaking, fine jewelry, accessories, shoes etc. all these areas are working hand in hand with this technology.
In addition to offering great freedom of design, 3D printing allows mass customization and is environmentally friendly; there's less production waste, recycled materials can be incorporated, creations can be tailor-made or personalized while at the same time producing original and innovative designs. The diversity of printable materials means that designers are even more enthusiastic to use this technology.
When Incxnnue met with Lynxter, the fashion world met the industrial world and gave rise to a bountiful exchange of ideas. The finesse of creation has fused with the robustness of technology to invent the handbag of the future. PRYSME is the fruit of a rich collaboration between two designers, Laura Deweilde and Thomas Batigne.
Several months of research, tests and workshops were required to create the PRYSME handbag. 3D printing is an ideal technology for expressing the strong product identity and unique design of accessories. This bag unites traditional production methods with additive manufacturing. Thanks to Lynxter's expertise in 3D printing, notably in silicone with the S600D, and with Laura's professionalism as a designer, the bag born from the Incxnnue x Lynxter collaboration is unique: silicone finishing printed on quality leather, and attached to a frame printed in recycled filament. The fashion tech industry will never cease to impress!
Following is a short interview that reveals all the facets of this collaboration.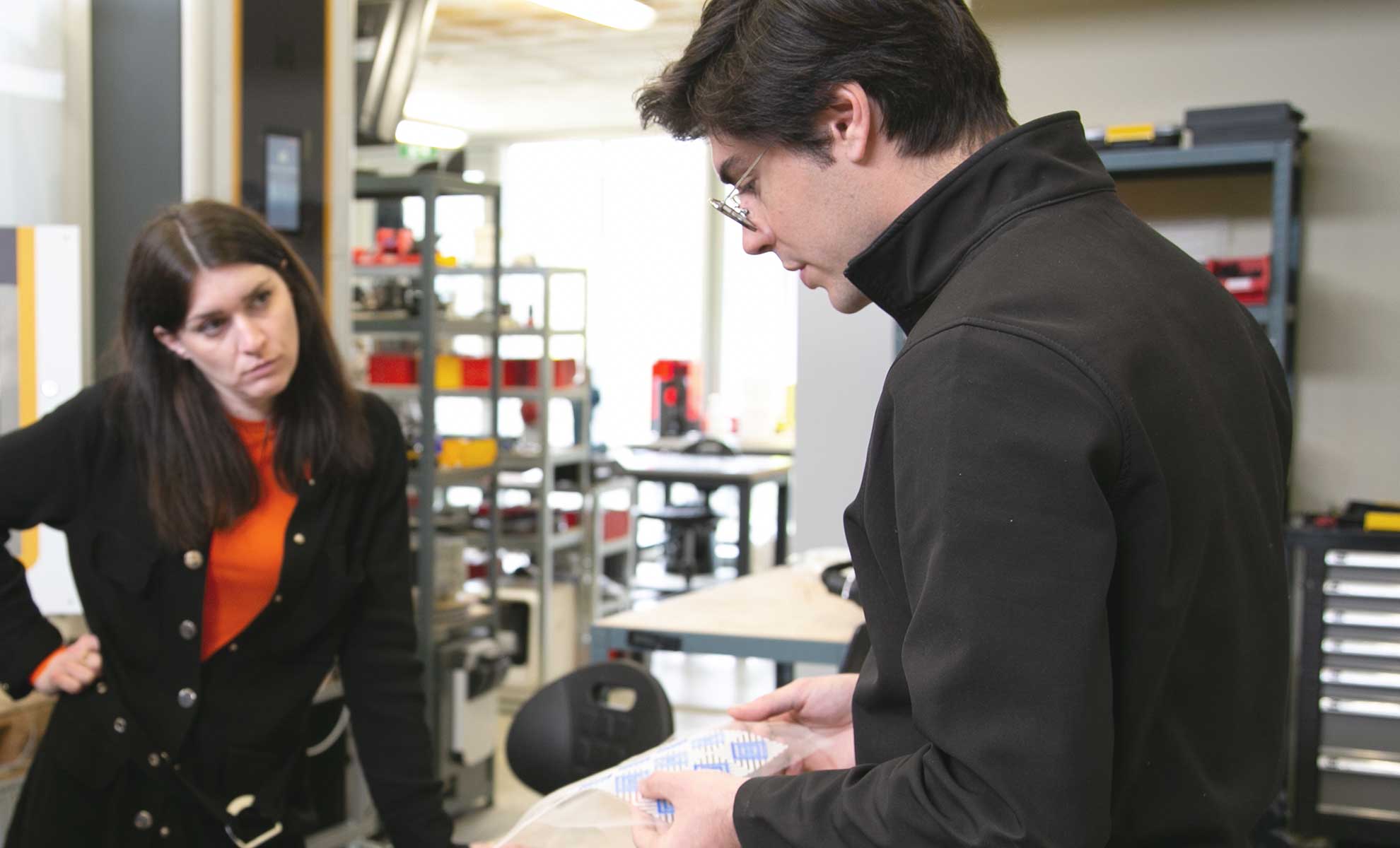 Laura Deweilde & Thomas Batigne
Who are the faces behind Incxnnue / Lynxter?
LD: Laura Deweilde, 30, founder of the brand Incxnnue and passionate about exploring new technologies in fashion. After studying for a Master's degree in health law I chose to follow my heart and I went on to obtain a diploma in fashion design at the IICC fashion school. Following several professional experiences in fashion, I decided to create the brand INCXNNUE. I founded INCXNNUE in 2020. I also work in parallel as a trainer and consultant teaching the "Integration of 3D printing into the creative process" to fashion schools and professionals.
TB: Thomas Batigne, 28 years old, mechanical/industrial engineer who co-founded Lynxter while studying at the ENIT school of engineering in France. Entrepreneur for around ten years and specialist in additive manufacturing technologies and applications. From research in diabetic healing to assembly tools in aeronautics, 3D printing is at the heart of all my projects. This passion for creativity is at the origin of the Lynxter Studio whose mission is to continue exploring with new collaborations.

How did the collaboration begin and evolve?
LD: Lynxter got in touch and after dialoging we decided to explore the opportunities offered by 3D printing and the S600D together by associating Lynxter's techniques and technology with my designs. Once the research phase was over, we decided that we would adapt a design that already existed. The work consisted in imagining, creating and testing this new texture while technically and creatively integrating it into Prysme. Thomas and I conversed and shared ideas: experimenting, developing concepts and technically making it happen… we worked together every step of the way to build this new design.
TB: Right from the start I sensed a shared passion and a creative energy for additive manufacturing that has allowed us to push past today's barriers. Numerous exchanges of ideas enabled us to understand and explore our respective businesses. We tested different combinations of materials, techniques and textures and came up with a new identity. This "neo-artisan" concept mixes innovation and tradition, past and present, where the present is the place for creation, for invention and for "doing".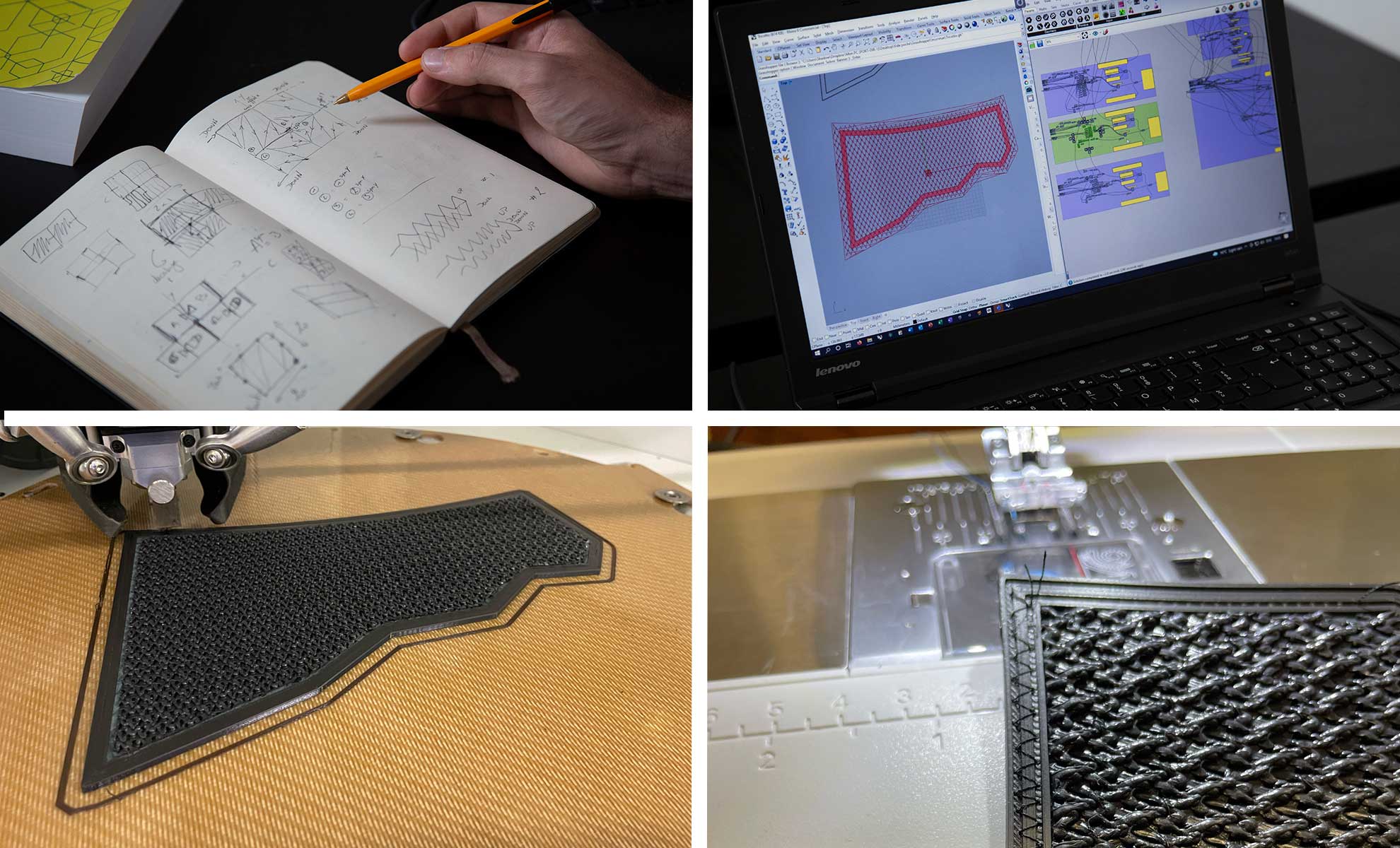 Some steps in the creation process with 3D printing
Have you always made handbags? If yes, why handbags?
LD: My first 3D prints were based on research and experiments for clothing. However, I very quickly turned to designing handbags. Bags are an accessory that make a statement, complete a look and allow for even more freedom in terms of design.

Why this interest in technology and in 3D printing in particular? / in creation and design? 
LD: I have always been attracted to new technologies which I consider to be a means of expression and therefore a means of freedom. When I finished my course in fashion design, before creating clothes, I wanted to create my own designs and materials; 3D printing was therefore an obvious choice with its design freedom and its potential for experimentation.
TB: These technologies make creativity "feasible" due to their extreme flexibility and the possibility of manufacturing in small series. A unique or customized model therefore becomes possible, for both the designer and the consumer. As we know, identity is key in the world of fashion. This identity is established using a host of details, textures and colors which 3D printing allows us to freely play around with. Our collaboration illustrates this perfectly and we love it!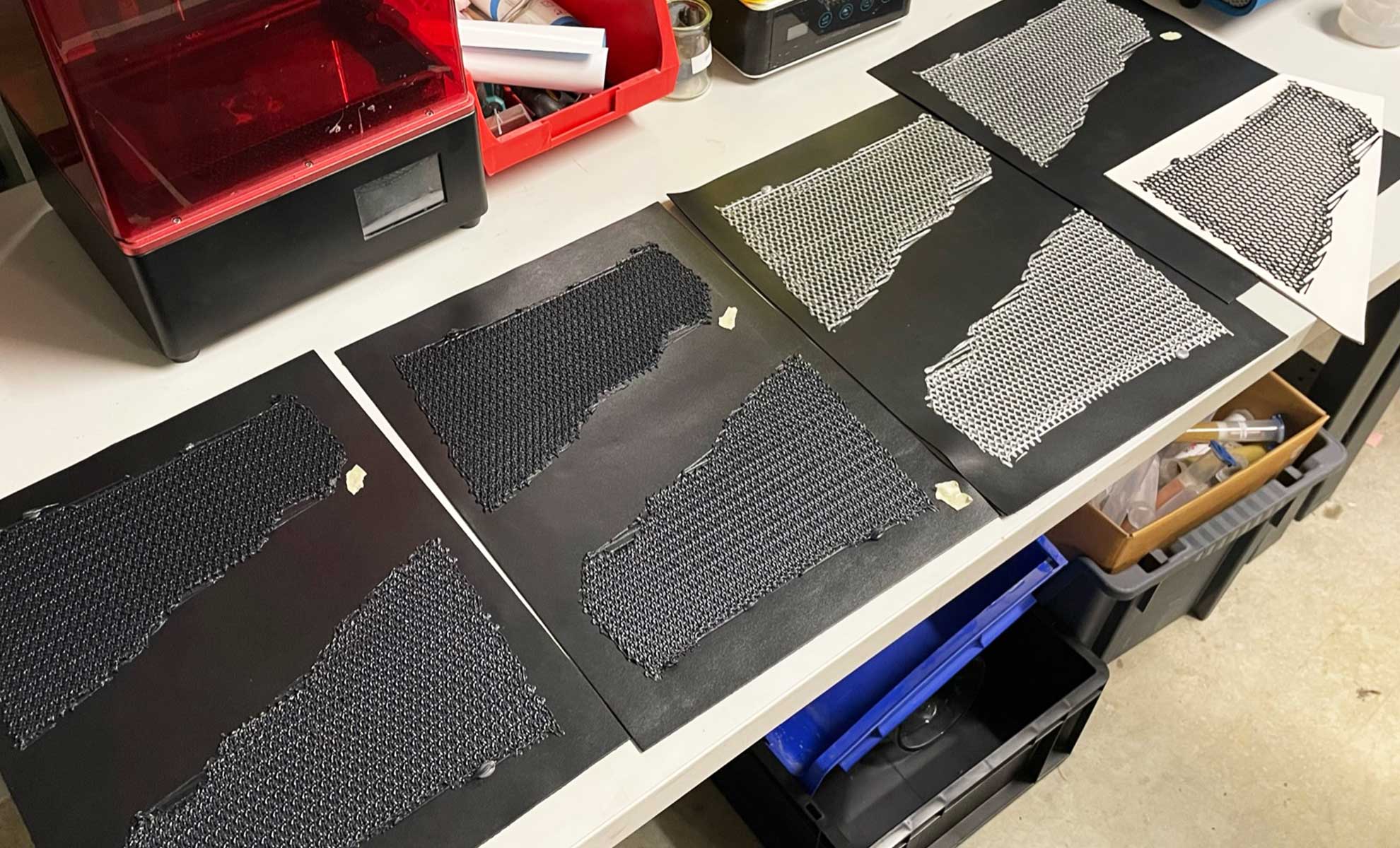 Silicone printing tests around the PRYSM bag from Incxnnue
What inspired this handbag, its design and the choice of materials?
LD: The handbag was first created to play with contrasts between full and empty spaces with the idea that emptiness represents the unknown. As for the inspiration for the new texture with Lynxter, this appeared when experimenting with new materials.
TB: Laura designed this handbag and the whole universe surrounding it. We accompanied the subsequent stages of the design process by questioning use, trends and by sharing our vision of the future of additive manufacturing. We naturally decided to base our research around silicone, a high-performance, skin friendly and flesh-like material. We then extruded this material onto the leather by planning a machine path that made a movement similar to weaving.
Textile research and 3D printing trials for the PRYSM bag
What made you want to work with Lynxter and with the S600D/Incxnnue?
LD: Lynxter's open mindedness along with their appetite for innovation and experimentation made me really want to work with them. The S600D makes it possible to explore a wide range of materials for diverse and varied creations… Combining such a precise technology and its creative possibilities is really exciting. Working with Lynxter helped me see 3D printing from a new creative perspective and also gave me new technical know-how.
TB: The collaboration with Incxnnue was driven by our shared values and our desire to contribute to the exploration of the future of fashion. The concepts of recycling, revalorization and sustainability are important to us for the world of tomorrow. A vision shared with Laura which motivated us to make this project a success.
What is your next project?
LD : New creations beyond the handbag…
TB : Follow Lynxter Studio!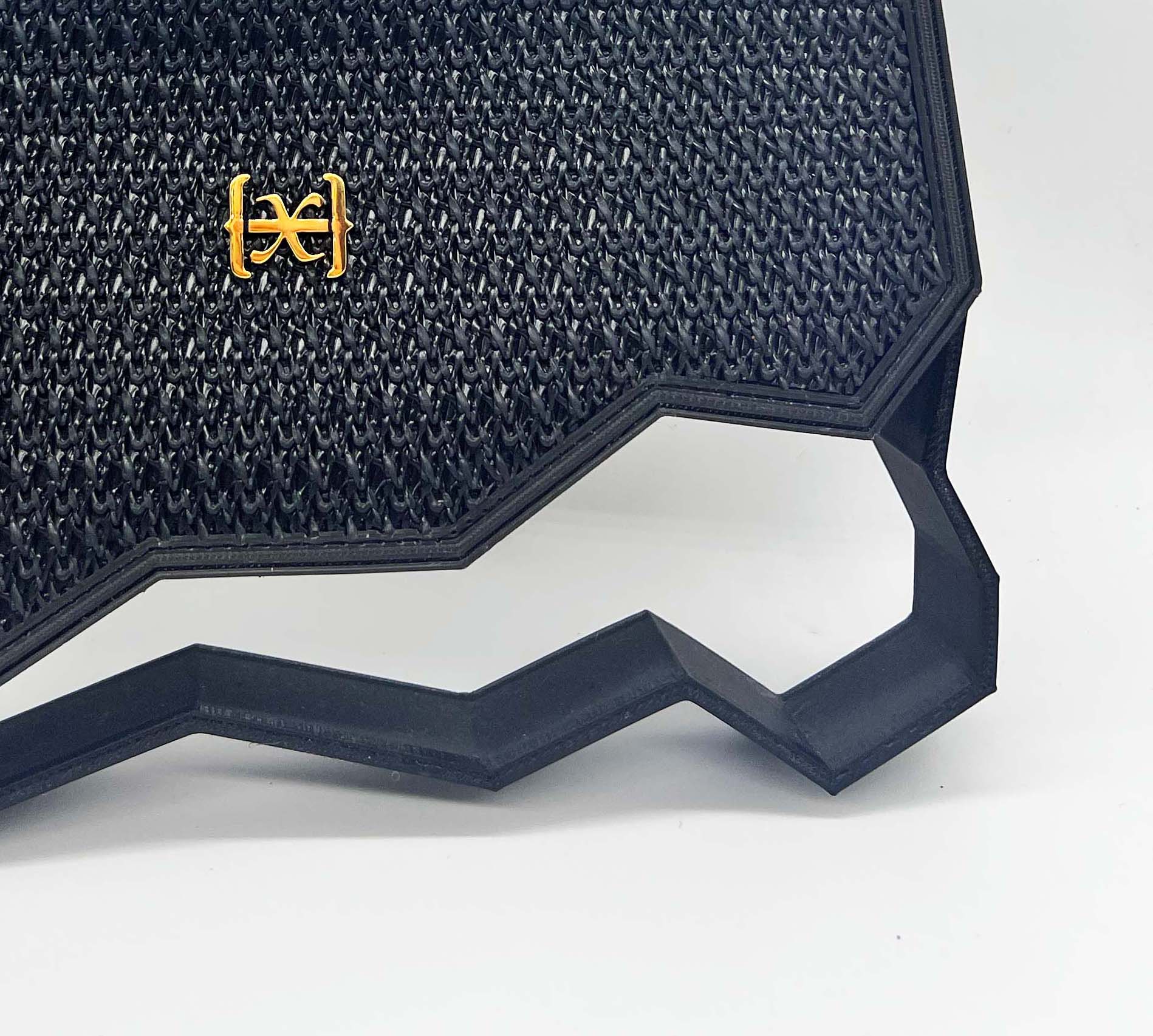 3D printed bag PRYSM Lynxter x Incxnnue close up