Your browser does not support the video tag.

THE NEW GENERATION OF ADDITIVE MANUFACTURING

Experience the Future Today with Modular, Open Tech, and Silicone 3D Printing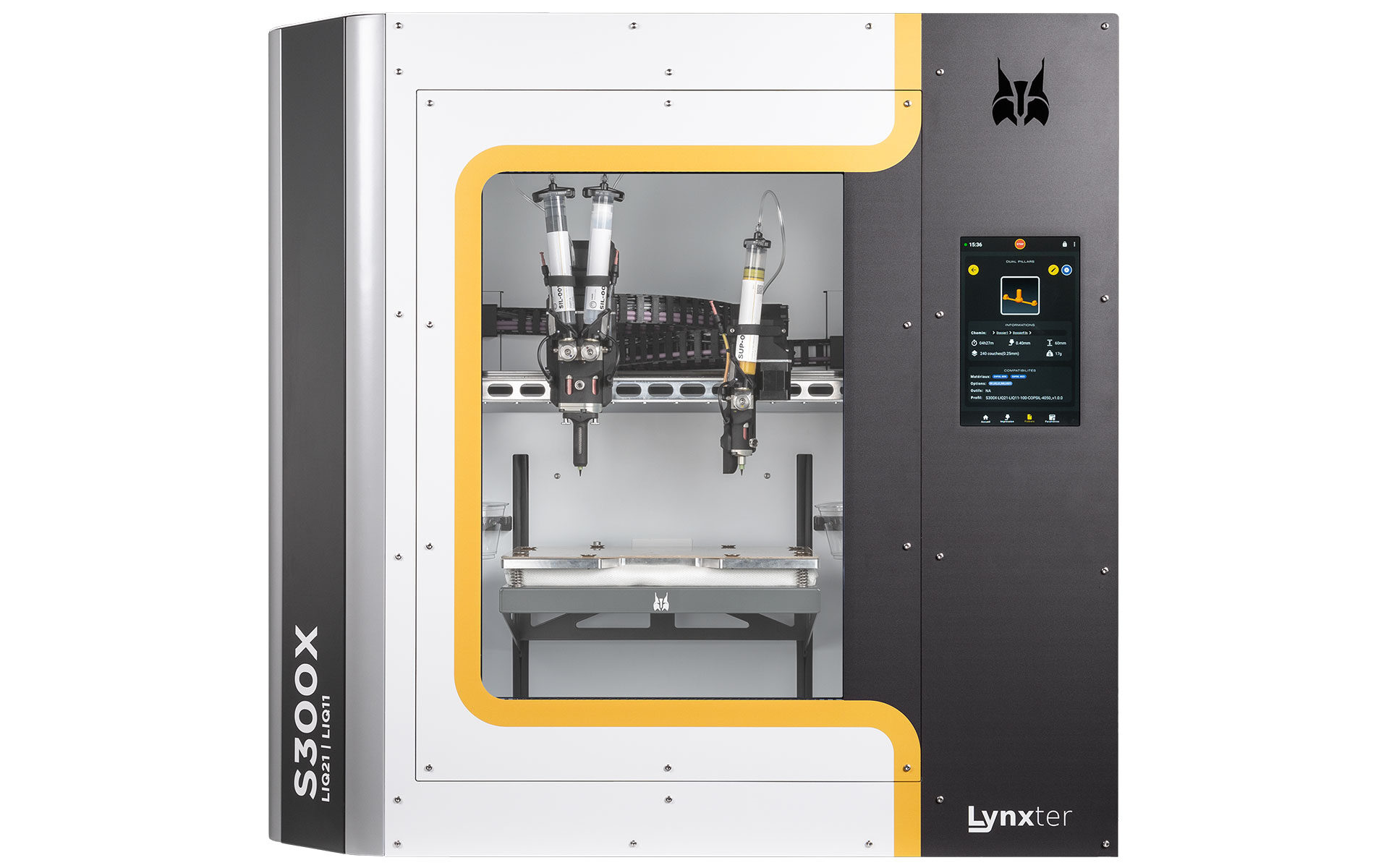 PIONEER AND LEADER IN SILICONE 3D PRINTING
INDUSTRIAL AND MEDICAL GRADE SILICONES, DIFFERENT HARDNESS LEVELS
Print liquid silicone elastomers with a wide range of shore hardness levels and viscosities. Choose the LIQ11 toolhead for single-component silicones or the LIQ21 toolhead for two-component materials.
The Lynxter S300X is the leading professional 3D printer for silicone and polyurethane additive manufacturing in medical and industrial sectors as well as R&D.
make it smarter
AN OPEN ADDITIVE MANUFACTURING ECOSYSTEM
Lynxter is at the service of innovators; working closely with forward-thinking product developers and engineers and providing them with the best tools to bring their ideas to life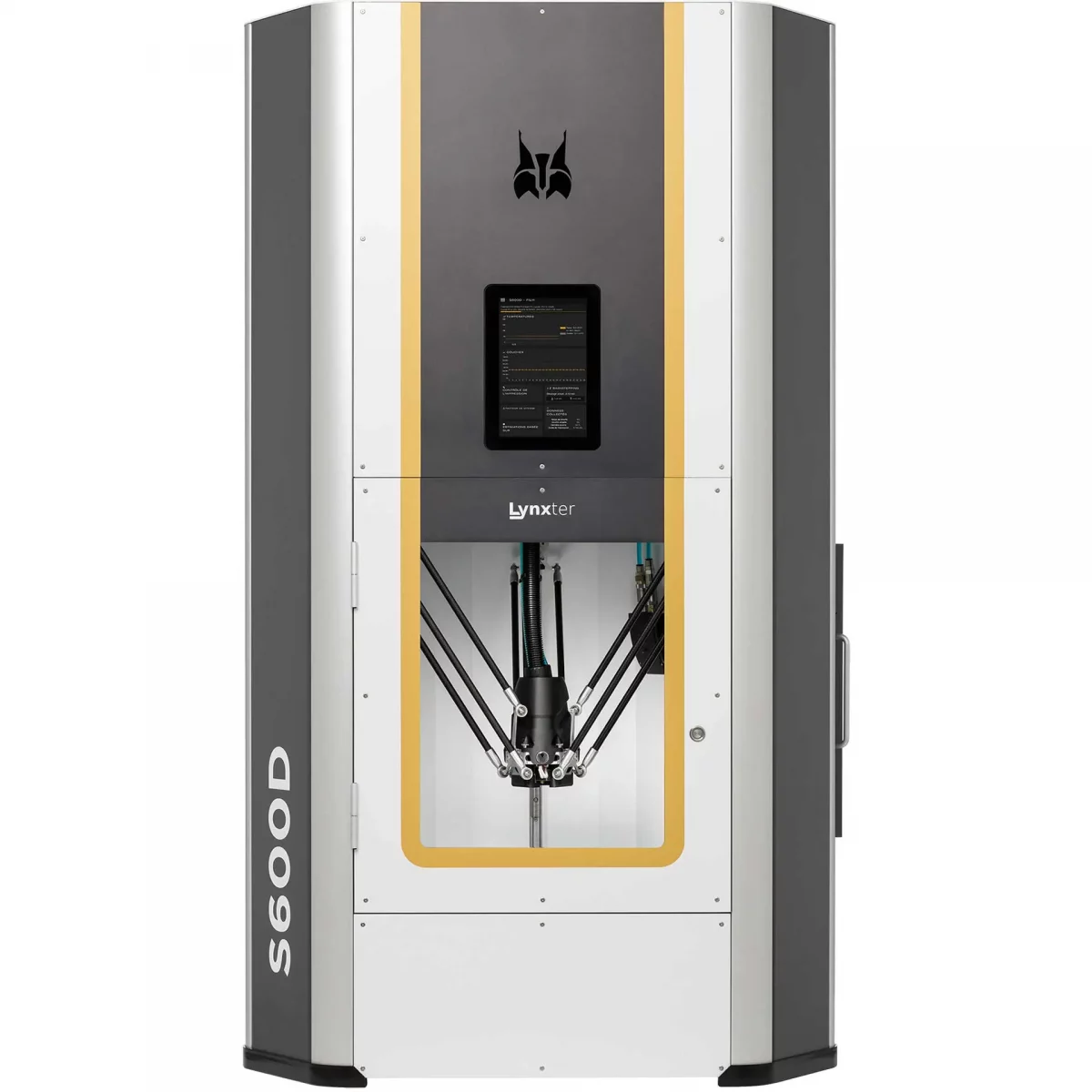 Multi-material 3D printing
MADE FOR INDUSTRY 4.0
Connected, interconnectable, online/offline, adapted to market standards. Lynxter's user-friendly software suite and API can be easily integrated into all your business processes.
THERMOPLASTIC, CERAMIC, SILICONE 3D PRINTING
The right material with the right process: our modular 3D printer, the S600D is revolutionizing additive manufacturing with its set of interchangeable toolheads that make it possible to print an infinite range of materials.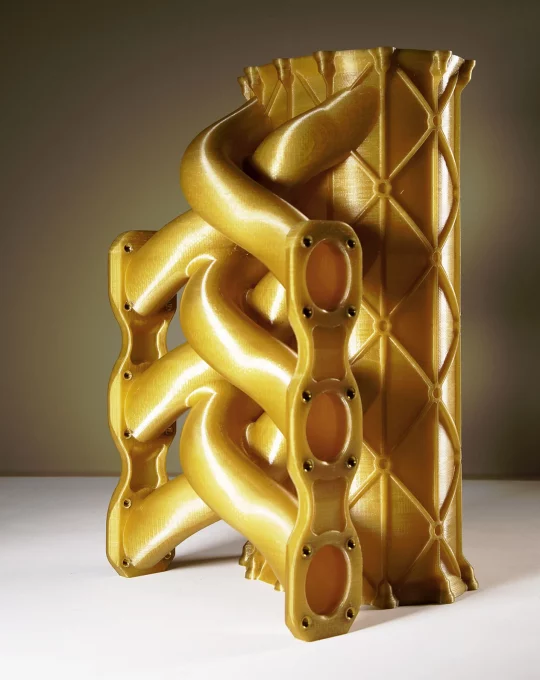 AN INFINITE RANGE OF MATERIALS
We can print the widest range of materials available to date
The S600D 3D printer can print with any material and can be easily adapted for different printing needs within one same project.
Simply choose the appropriate setup for your project by changing the toolhead on your machine and print the material of your choice: silicone, carbon PA, PP, PEKK, polycarbonate, TPU, porcelain, alumina, … Discover the continually evolving list of printable materials.