LIQ21, TWO-COMPONENT LIQUID TOOLHEAD
Take your additive manufacturing to the next level with 3D printing of silicones
3D printing of two-component materials is now possible with LIQ21
LIQ21 allows 3D printing of two-component silicones and resins, making it possible to print with technical and industrial materials.  LIQ21 toolhead's advanced technology guarantees an innovative 3D printing experience.
Silicone (RTV2, LSR) & polyurethane 3D printing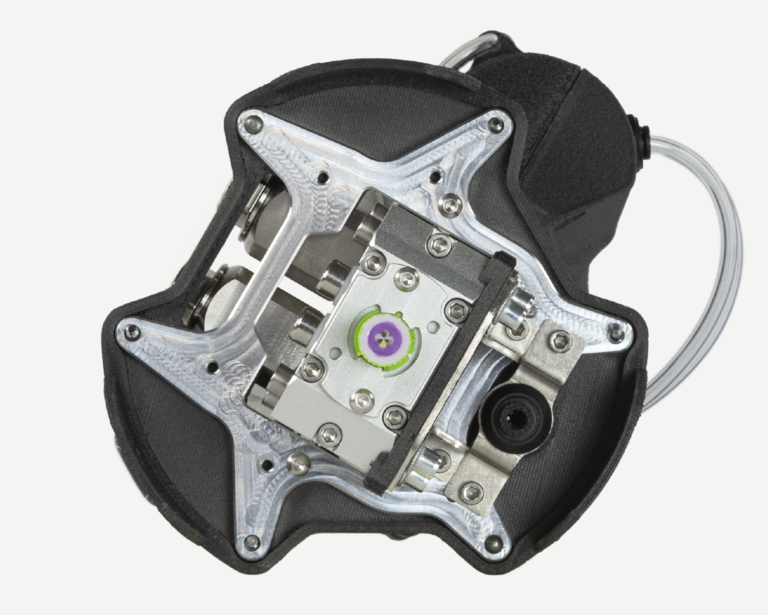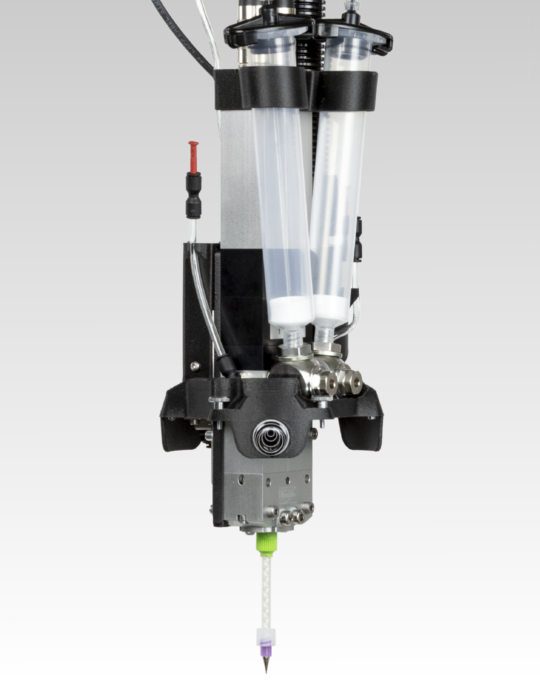 Precisely & consistently control your silicone 3D printing project
LIQ21 features a volumetric dosing pump for high-precision dosing of component A & component B. A static mixer is attached to the printhead and ensures homogeneous mixing.
LIQ21 provides unmatched print quality with fine and precise dispensing.
Easy to clean, precise extrusion start and end points, chemical resistance: there are no tradeoffs for the user.
Two-component silicone additive manufacturing is now a reality.
High-performance and versatile
Carefully designed right down to the smallest detail, unlocking even the most innovative 3D printing projects
Use a variety of technical and industrial materials in a wide range of hardness levels
Nozzle diameters adapted to your project: 0.34, 0.56, 0.69mm
Large build volume: Ø390mm x 600mm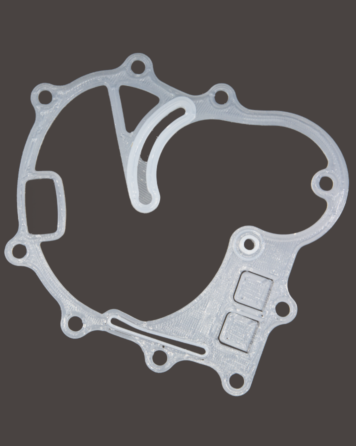 MATERIALS
Silicone additive manufacturing: extensive range of viscosities and hardness levels for 2-component silicones.
Liquid consumables are packaged in 55ml syringes. For larger projects 960ml cartridges can be used.
Choose from materials that Lynxter has already preconfigured on the S600D or try out other materials … DARE to experiment!
01

RTV2 40 Shore A

Silicon
LIQ21

Applications: insoles, orthesis, orthopedic devices, …
Developed and assembled with passion in our workshops in France. The S600D is a French 3D printer
SPECIFICATIONS
Explore LIQ21 in detail
Viscosity: 10-3 Pa.s to 2000 Pa.s

Volumetric flow rate: 0.03 to 3.3ml/min

High chemical resistance

Precise flow start and end points

Easy to dismantle and clean

Interchangeable nozzles: Ø0.34mm to Ø1.69mm