LYNXTER
The new generation of industrial 3D printer manufacturers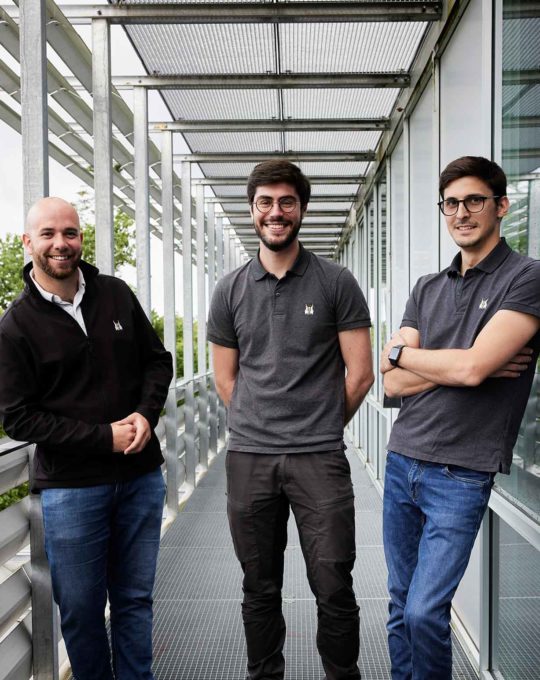 Lynxter employs a team of talented, passionate, agile and motivated people. We are currently experiencing strong growth and have expanded our activity into over 9 foreign countries.
Our modular additive manufacturing solutions are multi-material and multi-process: allowing 3D printing of silicones, thermoplastics and pastes.
Our additive manufacturing solutions are transforming industrial manufacturing, healthcare and research (rapid prototyping, maintenance, prosthetics and orthotics).
Our products are designed and manufactured with passion in our workshop in the Basque Country, France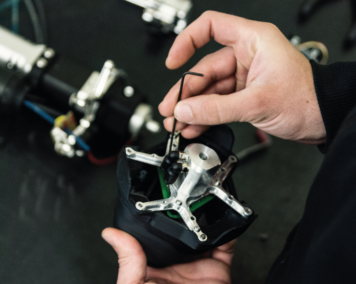 WE ARE UNIQUE
An open additive manufacturing ecosystem
The S600D – a physical platform, fitted with the toolhead of your choice for printing in the largest range of materials available on the market today
The HUB – a digital platform for managing all your additive manufacturing projects.
A range of unique materials and a third party material qualification process.
The STUDIO – a physical and digital learning space, to provide support and develop skills for an improved customer experience.
OUR PHILISOPHY:
MAKE IT SMARTER
Rethinking design, production and supply
Lynxter is at the service of innovators; working closely with forward-thinking product developers and engineers and providing them with the best tools to bring their ideas to life.
Dare to innovate and develop the products of tomorrow with the Lynxter S600D professional 3D printer.
WE ARE CHANGE-MAKERS
Smart, responsible 3D printing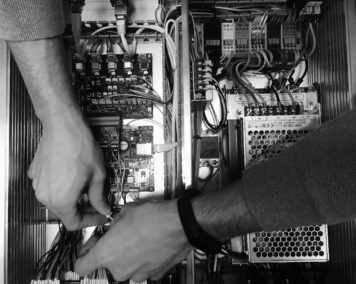 Boost the manufacturing industry.
Optimize the use of natural resources.
Enable rapid on-demand manufacturing.
Improve product performance and manufacturing processes.
Our story
3 friends…
Thomas Batigne – President – Strategic Marketing & R&D.
Karim Sinno – General Manager – Business Development and HR.
Julien Duhalde – General Manager – Technical and design department and industrialization.
2016

LYNXTER IS FOUNDED

A first pilot project for Airbus. A second for the Lycée Gustave Eiffel

2017

PREMISES

Lynxter moves into new premises at the business incubator in Bayonne, France

2018

RELEASE OF THE FIRST MODULAR LYNXTER MACHINE

The S600D, a new generation of modular and open machines, challenges conventional thinking within the industry
2019

GROWTH & INNOVATION

Business development. Toolheads for printing liquids are added to the product range

2020-2021

INTERNATIONAL EXPANSION

Lynxter produces 25000 face shields for the healthcare sector to support the fight against COVID 19.
Lynxter is developing its business internationally. The S600D is now available in 9 countries.

2023

LAUNCH OF THE FIRST LYNXTER 3D SILICONE PRINTER

Equipped with IDEX technology, the S300X is capable of printing materials such as silicone and PU with support, enabling complex shapes to be produced.
Jobs
Our team is dynamic, positive and passionate. There are great of career opportunities at Lynxter! Feel free to contact us or to reply to one of our job offers if you are interested in innovation and additive manufacturing.