LIQ11, Liquid extrusion toolHEAD
New materials in additive manufacturing.
Precise and clean dosage
Stack lines and liquid dots with precision thanks to an industrial volumetric dosing pump. Robust and easy to clean, the compact design offers a manufacturing volume of Ø390mmx600mm on the S600D.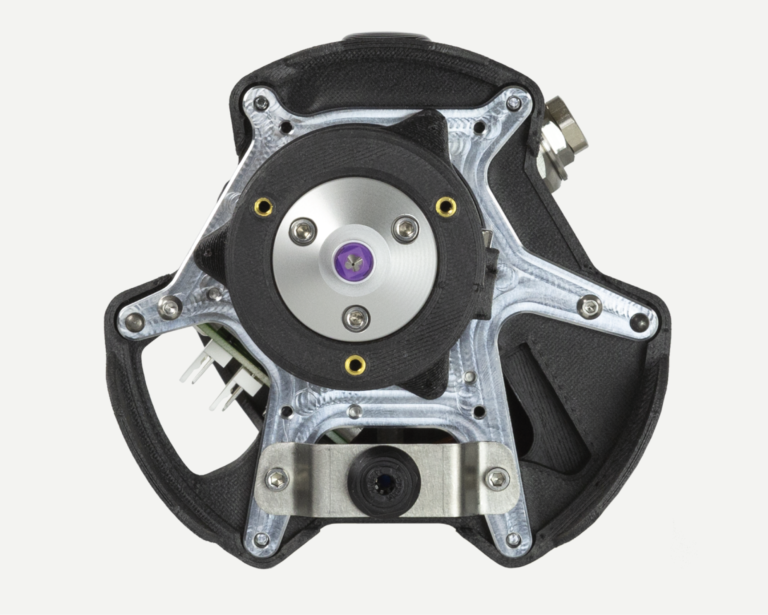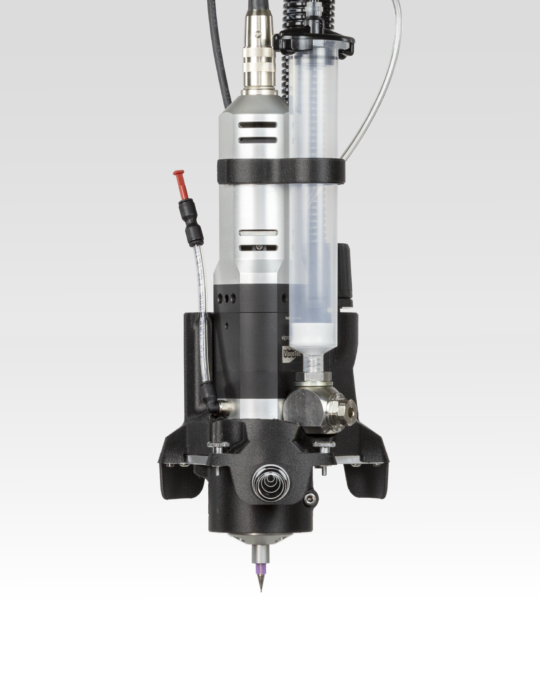 Different flow rates, finishes, and materials: Modulate
Select the suitable pump flowrate (3.3ml/min or 5.5 ml/min max.), then simply equip your tool with options. Juggle between nozzles with suitable diameters and materials, a temperature control device, and cross-linking solutions.
The right material for prototyping and production
Fill a single cartridge for your tests and small series. Pick from our preset material parameters for guaranteed results or experiment freely on your own.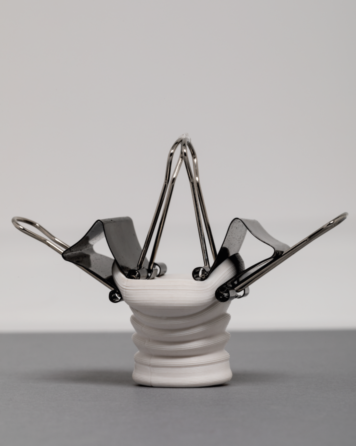 MATERIALS
Open, innovative, performing.
Choose between a wide range of compatible viscosities: prototype and produce on the fly. Pick from our pre-configured selection of materials for guaranteed results or experiment freely on your own.Set up your tool to manufacture silicone, epoxy resin, polyurethane, acrylics, inks, and the list goes on.
01

RTV1 34 SHORE A

Silicone
LIQ11

Applications : gaskets, bellows, protective caps,…

02

RTV1 57 SHORE A

Silicone
LIQ11

Applications: gaskets, deformable clamping devices, chemical protection unit
Our products are designed and manufactured with passion in our workshops in the Basque Country, France
Deposition of mono-component liquids

Viscosities

Flow range

0.03 à 3.3ml/min ou 0.05 à 5.5ml/min

High weight precision

High chemical resistance

Precise start and end points

Low maintenance print head

Interchangeable nozzles

Maximum dispensing pressure