PAS11, TOOLHEAD FOR 3D PRINTING OF CERAMICS
Get creative with PAS11 technology
3D Print ceramics on your S600D
Our aim: to design a tool that combines freedom with creativity and innovation.
PAS11 suits all types of projects, from industrial to research or artistic.
Alumina, Cordierite, Zircon, Porcelain, Stoneware, Clay, etc.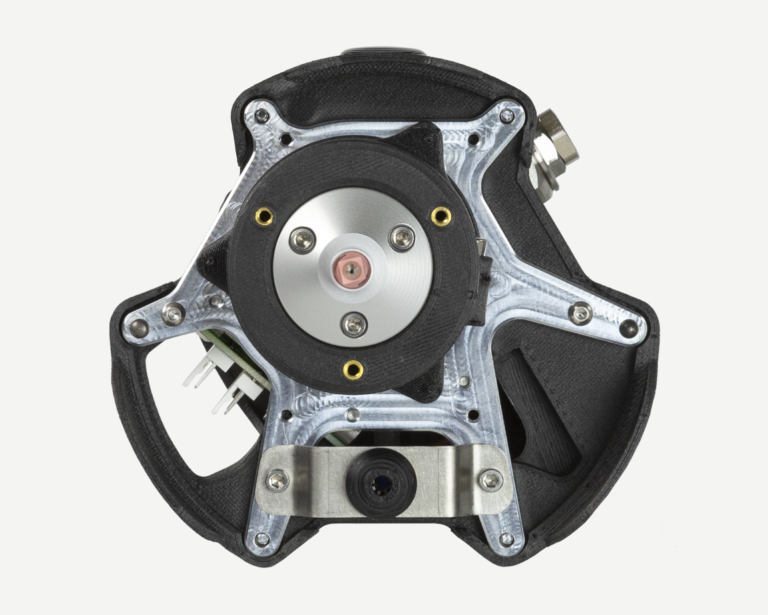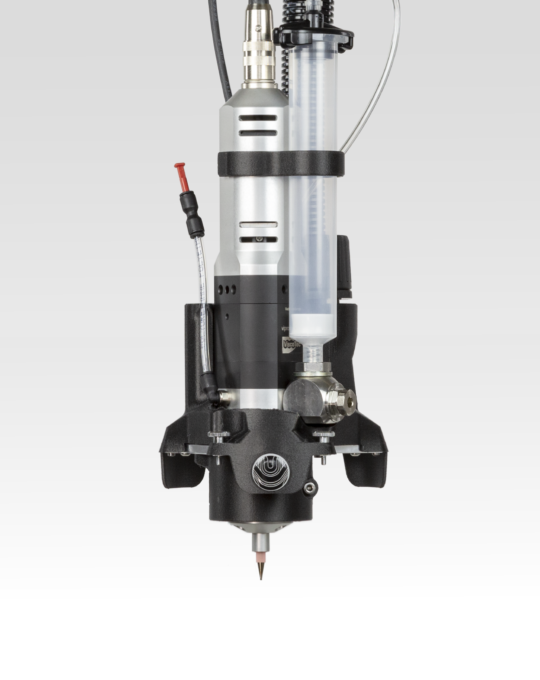 Say Yes! to high precision ceramic additive manufacturing!
PAS11 features a microdispensing pump allowing the material to be dispensed precisely without it shearing.  The PAS11 toolhead for ceramic 3D printing is pressurized in order to ensure continuous extrusion. The deposited strands of paste are fine, precise and regular.
Ergonomic design for both operation and cleaning – safe to operate
The perfect tool for innovation and creativity
PAS11 sets standards in terms of technical performance and is revolutionizing ceramic 3D printing
Wide variety of compatible pastes
Large build volume: Ø390mm x 600mm
High-speed movement
Precise and accurate strands
Modular: add extra functions to the PAS11 tool to widen the field of applications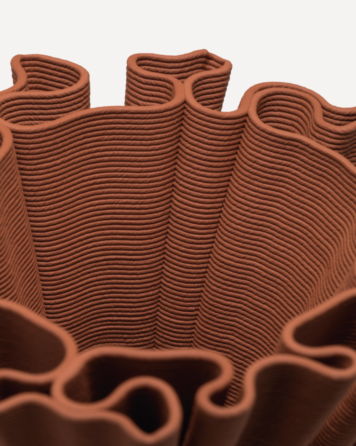 MATERIALS
Ceramic pastes for 3D printing are packaged in 55ml syringes.
Materials with pre-configured profiles on the S600D are available, or you can use the ceramic paste of your choice and experiment freely! PAS11 gives you the freedom to choose from a wide range of different ceramics.
01

ALUMINE

ceramic
PAS11

Electric insulator, structure for heated components, crushing components, mechanical components, seal rings etc.

02

CORDIERITE

ceramic
PAS11

03

ARGILE

ceramic
PAS11

04

ZIRCONE

ceramic
PAS11

05

GRES

ceramic
PAS11

06

PORCELAIN

ceramic
PAS11
All Lynxter additive manufacturing products are designed and built in our factory in France.
SPECIFICATIONS
Explore PAS11 in detail
Single component

Viscosity: 10-3 Pa.s to 2000 Pa.s

Volumetric flow rate: 0.05 to 5.5ml/min

High chemical resistance

Precise flow start and end points

Easy to dismantle and clean

Interchangeable nozzles: Ø0.2mm to Ø1.04mm

Build volume: ⌀ 380mm x 600mm

Rotation speed: 10 - 120 tr/min

Start pressure: Max 10 bars

Thermal environment: 40° max

Tool movement speed: 300mm/s - 18000mm/min